CRM-200 Common Rail Injector Measurement System
Views: 1 Author: Site Editor Publish Time: 2020-08-10 Origin: Site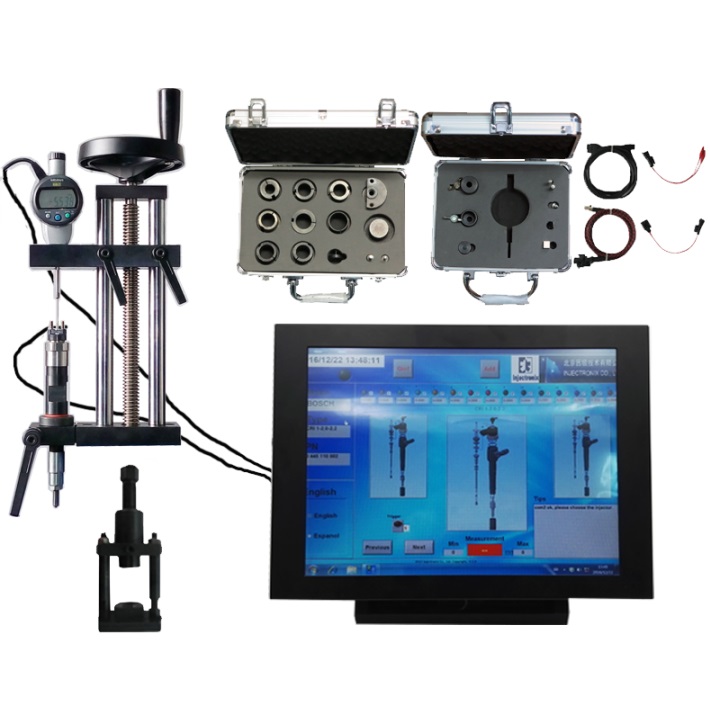 CRM-200 Common Rail Injector Measurement System is designed to rebuild malfunctioned injectors to meet Bosch stage 3 repair standard.
Features
l Integrated measurement system with full functioned PC.
l PC based control software
n User friendly intuitive interface to direct the measurement procedure step-by-step
n Provides the correct thickness of calibration shims to avoid the confused calculation by user
n Build-in database
u Bosch automotive injectors, including CRI 1-2.0-2.2, CRI 2.1, CRI 3A, CRI 3B
u Bosch truck injectors, including CRIN 1 and CRIN 2.
u Denso X2 and G2 Injectors
u Allow user to add new injector measurement data
n Free one-year software upgrade
l Build-in electronic controller, function as
n Data hub for communication between PC and micrometer
n Generate electronic signal to drive injector for dynamic armature lift measurement
l Mitutoyo micrometer, made in Japan, resolution 0.001mm
l Complete tool sets to fulfill injector repairing tasks
l Complete sets of calibration shim spear parts