How to disassemble the high pressure common rail oil pump
Views: 12 Author: Site Editor Publish Time: 2020-04-20 Origin: Site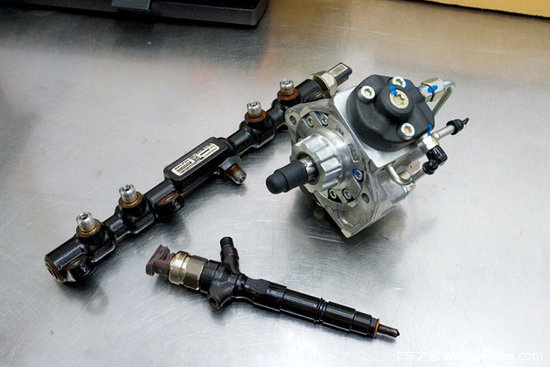 How to disassemble the high pressure common rail oil pump
1) Remove the connection circuit between the electronic injection engine control unit zdECU and each sensor and actuator version.
2) Remove the air filter.
3) Remove the right ground wire from the battery.
4) Turn the heater switch to the "heating" position.
5) Open the radiator cover.
2) When installing the common rail fuel injection pump, it should be noted that the camshaft of the oil pump has a good combination with the transmission gear. Conical surface grease removal; tightening torque 250 ~ 300N.m
Install the fuel injection pump flange and fuel injection pump gear on the common rail fuel injection pump, and align the two parts at the same time, and install them in the gear chamber. When the first cylinder live plug is at the top dead center position, the fuel injection pump gear The time line is aligned with the graduation line of the M30X1.5 observation hole on the gear chamber.