Introduction of Denso Common Rail System
Views: 2 Author: Site Editor Publish Time: 2020-04-10 Origin: Site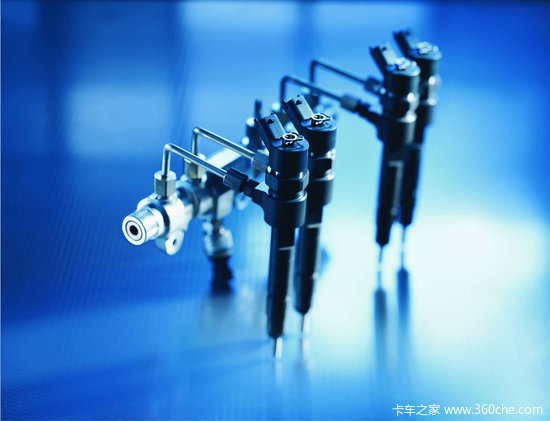 In December 1949, Denso, one of the parts factories of Toyota Motor Industries Co., Ltd., was separated from the Toyota Group. It was established in Kariya City, Aichi Prefecture, Japan, with a capital of 15 million yen and a scale of 1,445 employees. "Denso Co., Ltd. of Japan" was launched, and operations began. Today, Denso has grown to Japan 's number one and the world 's top auto parts supplier group company, with 184 affiliates in more than 30 countries and regions around the world, and a group of 120,812 employees (March 31, 2010 Day deadline).
Product development and technical characteristics
DENSO has been producing diesel engine system products since 1957. In 1995 and 1998, the Denso ECD-U2 series and ECD-U2P series common rail systems have been put on the market successively to meet the matching needs of commercial vehicles and passenger car diesel engines. The injection pressure of the first-generation ECD-U2 series common rail system, which was officially put on the market in 1995, can reach 1300-1450 bar.
After 4 years, the second-generation common rail system was put on the market. The injection pressure of this system can reach 1600 to 1800 bar, and two pre-injections can be achieved before and after the main injection: the first is the pilot injection, the purpose is to provide the cold engine Starting performance; the second is pre-injection, the purpose is to improve engine stability, reduce noise and NOx emissions. Denso's second-generation common-rail system has been used in cars and trucks to meet Japan's long-term emission regulations. The injection pressure of the third generation is 200 ~ 220bar, and the injection pressure of the fourth generation should be controlled at about 2500bar, which is currently under development.
Domestic market development and prospects
In the global strategy of Denso Common Rail System, there are four manufacturing companies planned, located in Japan headquarters, Thailand, Hungary and Changzhou, China. It is not difficult to see that there are three manufacturing companies arranged in Asia, which shows that Denso attaches great importance to the Asian market. Asia is a high-growth market. Many countries are in the stage of economic development. The demand for commercial vehicles is huge. Almost all commercial vehicle and parts companies in the world have set their sights here. At the same time, this provides a Broad development space. The center of the Asian market is undoubtedly China. The Japanese market produces and sells only 70,000 heavy-duty trucks throughout the year, while China National Heavy Duty Truck is close to 100,000 a year. The huge potential of China's common rail market is self-evident.