New Design, CRS966 Common Rail Test Bench, testing CR injectors and pumps
Views: 1 Author: Site Editor Publish Time: 2021-12-01 Origin: Site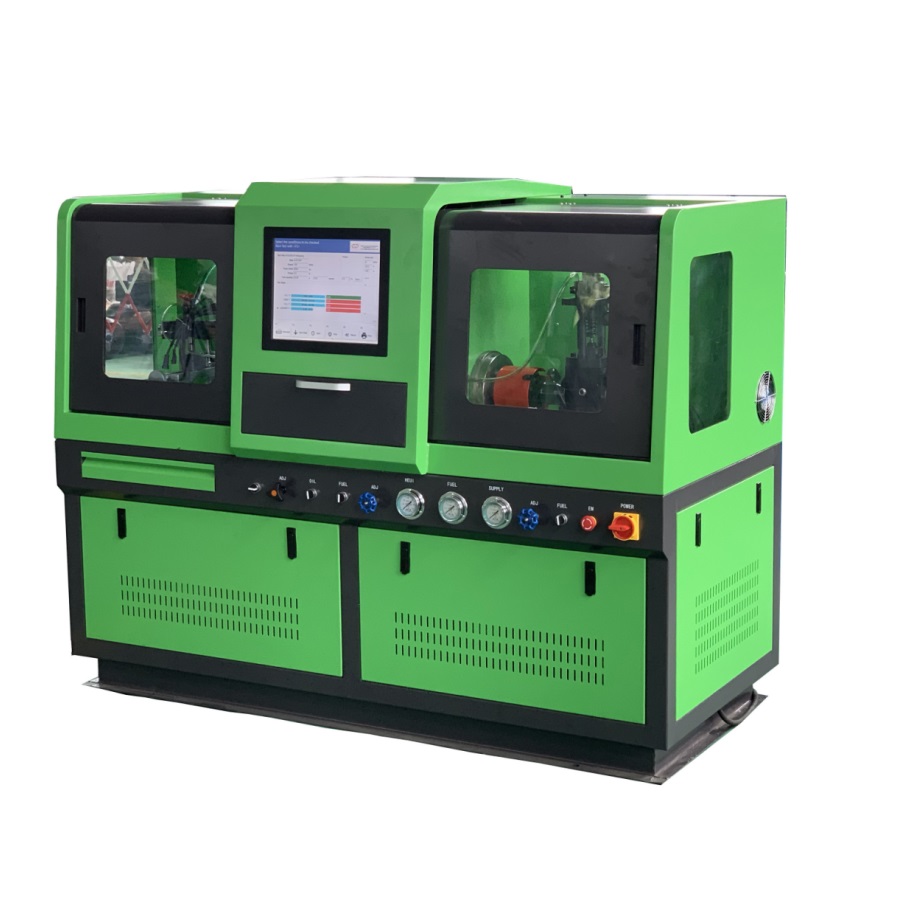 CR966 Multi-Functions Test bench
Functions:
CRS966 COMMON RAIL TEST BENCH is the professional test bench which is used for testing common rail system, can finish the high-pressure common rail system functional testing.
l Common rail Injectors testing
1.Cleaning high pressure for the impurities inside of the injectors.
2.Atomization test : to judge whether the injector is blocked through the atomization effect.
3.Sealing test: check whether nozzle, nozzle cap nut and solenoid valve leaks oil.
4.Testing the injection and return volume under: VL. TL. LL. VE status. ( (Pre-injection, Idling, Emissions, Full Load) (Leak, VL, EM, LL, VE), BOSCH/SIEMENS ) &Piezo Injector .
5.Test automatically and test 1 injector at one time.
6.Test common rail pumps( BOSCH CP1, CP2, CP3 , DENSO HP2, HP3, HP0, DELPHI, SISMENS)
7.Injector Inductance and Resistance
8.QR/IMA coding(BOSCH, DELPHI, DENSO SIEMENS)
9.AHE testing
10. Data can be searched , printed and made into database .
11. BIP function.