Tester for Diesel Injection Unit Pump and Unit Injector
Views: 25 Author: Site Editor Publish Time: 2020-05-25 Origin: Site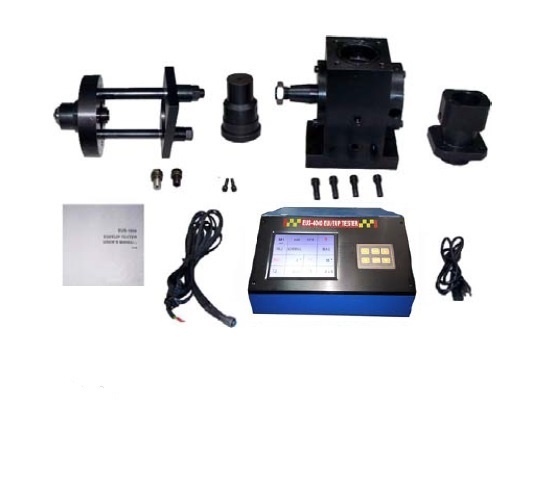 Unit pump
The Unit Pump system is a modular high-pressure diesel injection system, which is closely related to the Unit Injector system (UI), and is designed for use in commercial vehicle diesel engines.
Both systems use an individual injection pump, driven by an extra camshaft lobe for each engine cylinder, where each pump unit is connected to the injector via a short high-pressure fuel line. A Unit Injector however combines both a pump and an injector in a compact unit. Both systems feature electronically-controlled fuel solenoids for precise timing and the injection of fuel quantity is variably adjusted for each cylinder.
Applications
In truck engines, Mack and Mercedes-Benz had used Unit Pump (PLD) fuel systems.
The Unit Pump System (UPS) is a system for diesel direct injection. It is closely related to the Unit Injector System (UIS) and is exclusively available for commercial vehicles. Bosch was the world's first manufacturer to market this technology, also known as the "Unit Pump System", in 1995. The feature
of the UPS is that each engine cylinder has a unit pump of its own. This consists of the high-pressure pump with integrated solenoid valve, a short injection fuel-injection line, a pressure-delivery connection and a conventional nozzle-and-holder assembly.
The advantage of this system: it permits injection pressures of up to 2,200 bar. In addition, conversion from injection systems with traditional in-line or distributor fuel-injection pumps does not require complete redesign of the cylinder head. Engine manufacturers save development costs. A further advantage: damaged pump/valve units are simple to exchange.
Bosch uses Unit Pump Systems particularly in commercial-vehicle engines with performances of up to 92 kW per cylinder and with four to 18 cylinders. A second control unit is required if the number of cylinders exceeds eight.
Tester for Diesel Injection Unit Pump and Unit Injector